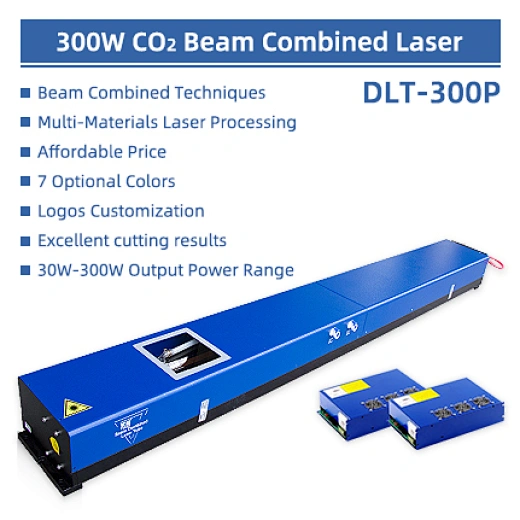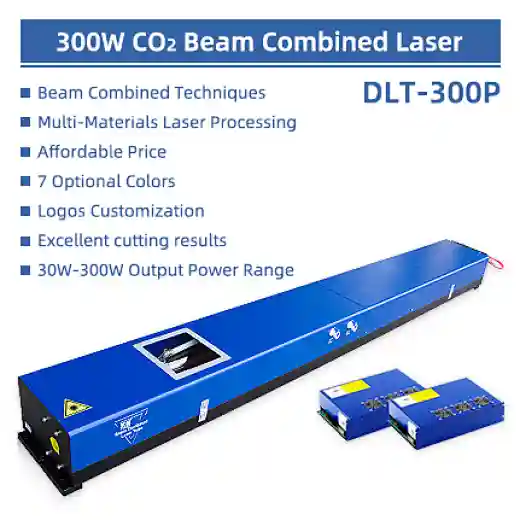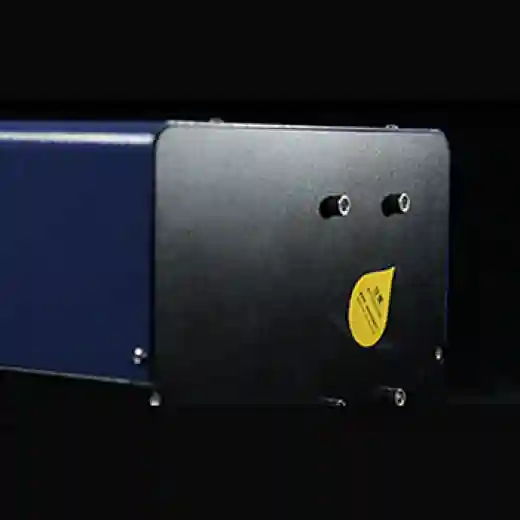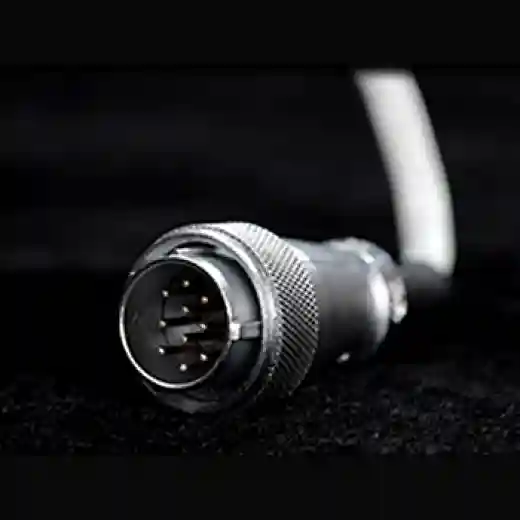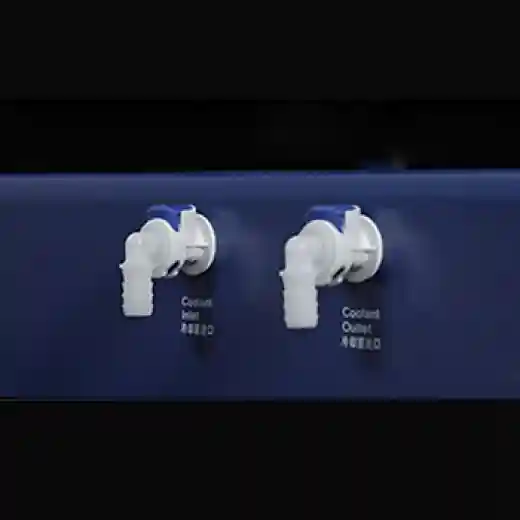 300W Beam Combined CO2 Laser Tube
DLT-300P
Patented Linear Polarized Beam Combined Techniques
High Beam Quality, Better Cutting Results
Affordable 300W CO2 Laser
7 Optional Colors from Rainbow
Island Structural (Gold) Coating for discharge tubes.
Supply Ability
10set / Day
Our new 300W CO2 Laser Tube DLT-300P is designed and developed to cater to the laser machine assembly with various individual ideas and the cost-effective demands of 300W CO2 laser tube applications.
 

D

L

T

-

3

0

0

P

 Specifications 
 Peak Power
300W
Rated Power
290W
Beam Quality(M2)
≤1.2
Divergence
3mrad
Stability
±5%
Recommended  Current
36mA
Absolute Max. Current
40mA
Ignition Voltage
40kV
Working Voltage
26kV
Operation Temperature
15~32℃
Storage Temperature
-10~35℃
Operation Humidity
30~60%RH 
Storage Humidity
20~80%RH 
WARNING: While the temperature of the storage environment is below 0℃, the coolant (Water)inside the lasers must be drained out completely.
We cut off some of the mechanic and manufacturing costs on DLT-300P to make its price competitive. However, DLT-300P remains most of the feathers out of our classical 300W CO2 Laser Tubes- DLT-40Z.
DLT-300P still employs beam-combined techniques to guarantee the laser emits stable laser beams and avoids power shifting during laser processing. Two 1600mm polarized laser tubes with Island Structural (Gold) Coating on discharge tubes dramatically prevent the lasers from the issue of output power reduction.


One observing window retained on the output end of DLT-300P, operators still can check the working status and water-cooling conditions of the laser tubes.

In addition, single tube working mode is still available, which makes the 300W CO2 laser tube capable of dealing with down to 30W required laser jobs.
 

The DLT-300P applies high precision optical coating techniques. The lenses inside don't need water-cooling. The application of high precision optical components will efficiently avoid lens surface deformation, which is often caused by high temperature when a laser is continuously working for a long time.

Safety operation is always the priority for laser utilization. In order to assure operators can safely operate the 300W laser and prevent laser damage from high voltage strikes. Our engineers enhanced insulating treatment on the HV end of the DLT-300P. The 30cm insulating pad can protect operators from 5kv high voltage danger.

Moreover, DLT-300P allows customers to specify their OEM logos to satisfy customers' personalized customization,
The most brilliant part of our new 300W Laser Tube is that you can pick up your preferred colour among Red, Orange, Yellow, Green, Cyan, Blue and Purple.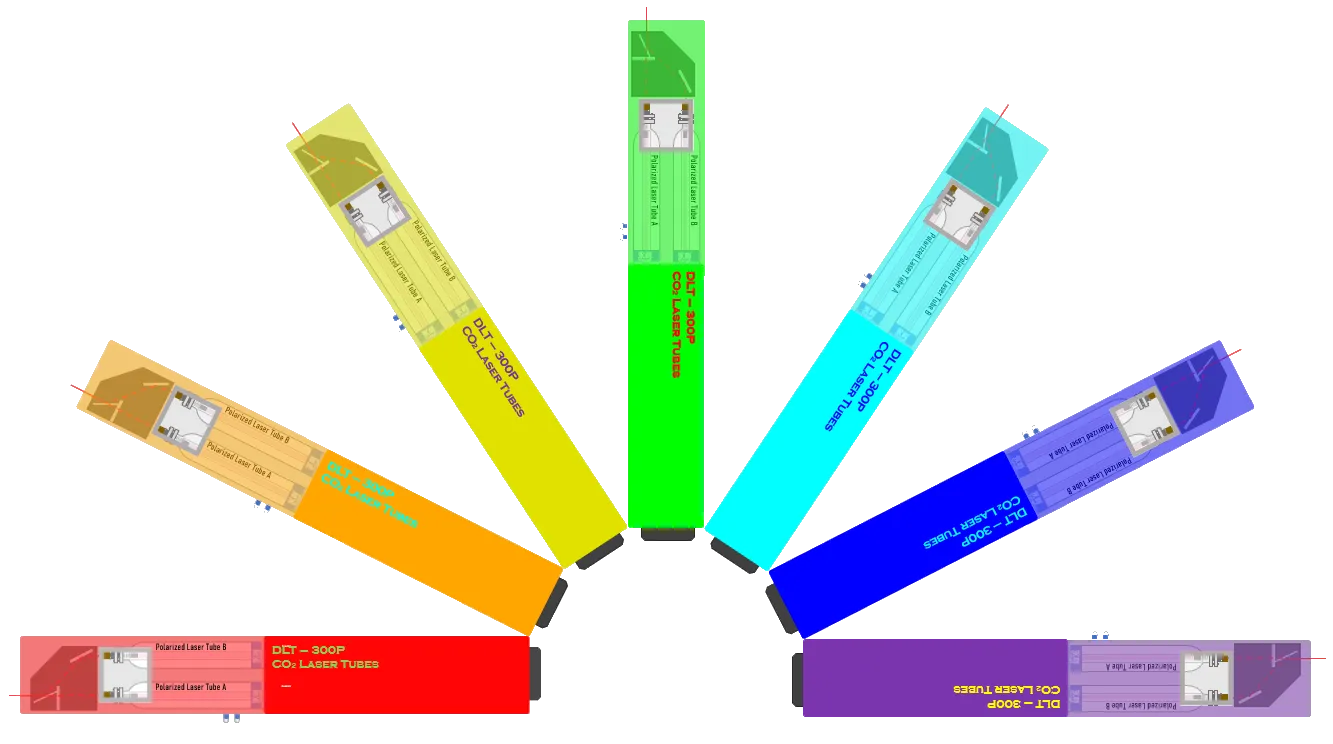 Just like our classic 300W CO2 Laser Tube the DLT-40Z, 300P is also versatile in cutting performance, which covers a wide scope of thick industrial materials.
For a proper Installation, please refer to the drawings below:
For the power supplies and control board connections please follow the instruction below:
*Note that regular high-voltage power supplies WILL NOT work with DLT series laser tubes. *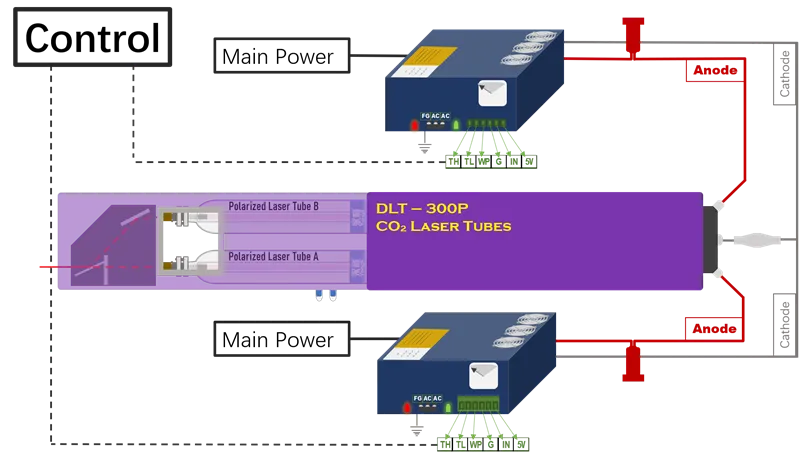 | | | |
| --- | --- | --- |
| TH | Input Signal | High-level ≥ 3V   Pmin-Pmax |
| TL | Input Signal | Short-circuited When   Not Use |
| WP | Protection Switches | Short-circuited When   Not Use |
| G | Signal Ground | Well Connected |
| IN | Input Signal | 0-5V Analogue Signals   or PWM Signals (1≥20KHz) |
| 5V | Output Power | Output Voltage: 5V /   Max Output Current: 50mA |


Kind reminder,
There is a slight change in the high voltage wire connections between the DLT-300P laser and its power supplies, which no longer use the white high voltage wire connectors, but our Red HV terminals.
The connection is easy and durable. For details, please check its webpage.