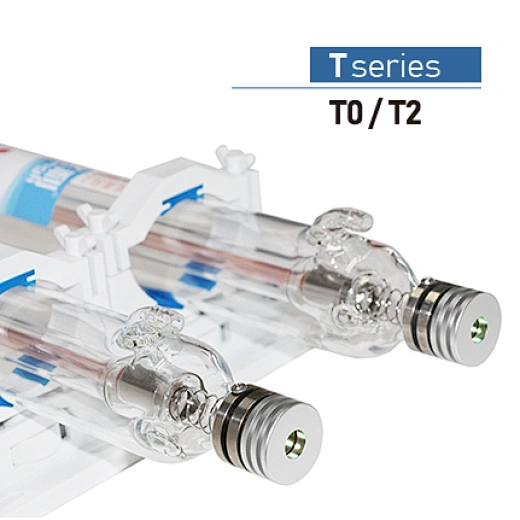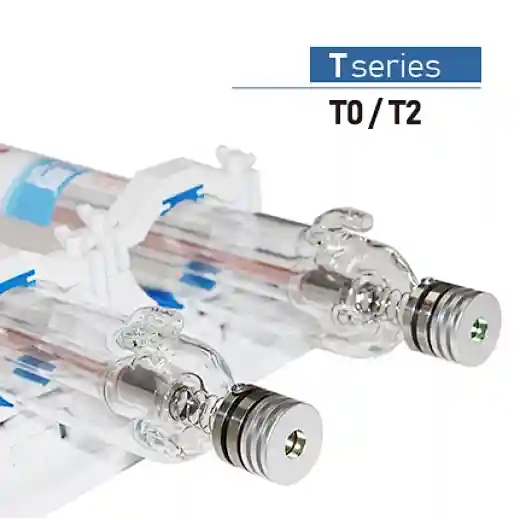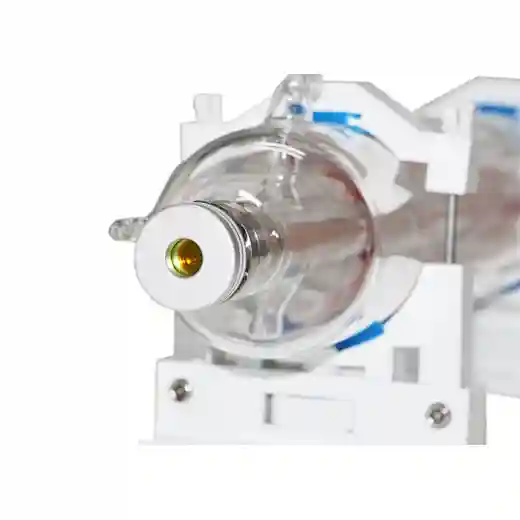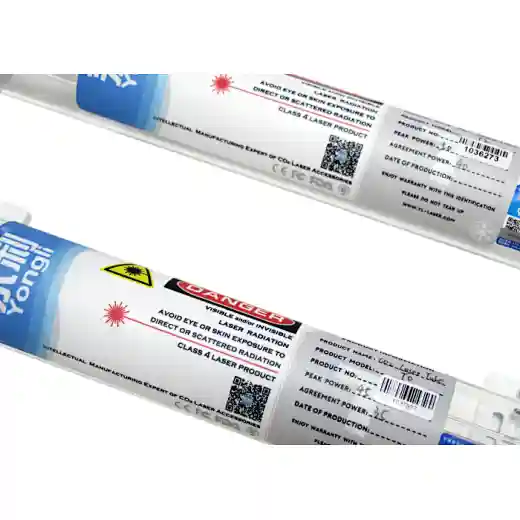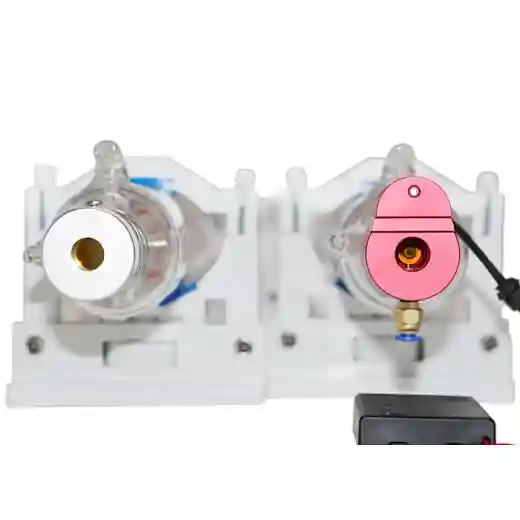 T0/T2
Inherited advantages of the As series and the traditional R series laser tubes.
High Pulse Capability, extremely close to the RF laser tubes.
The Ideal Laser Source for Precise Engraving and Marking.
Supply Ability
50piece / Day
Yongli's latest R&D achievement, the T0 and T2 laser tubes inherited most of the merits of the traditional R series laser tubes, stable output etc., and also adopted the latest manufacturing technologies, such as flange cathode end and chemical coating techniques.
One of the enhancements of T0 and T2 CO2 laser tubes is they are capable of attaching the red pointer on their metalheads. The beam alignment becomes easier and faster.
Furthermore, the gorgeous beam quality and response time are the advantages of Yongli T series laser tubes. 
Moreover, to gain good pulse capability T0 and T2 laser tubes are designed quite short. The lengths are 700mm and 800mm. With Yongli's unique techniques and compact size, the T0 and T2 glass laser tubes have pulse capability similar to RF Laser Tubes.
​
Looking for a better replacement for your low-power laser tubes, so to enhance the performance of your laser machine? T0 and T2 laser tubes are indispensable options.
High-precision CO2 Laser Tubes
Yongli T0 CO2 Laser Tube
Model
Yongli T2 CO2 Laser Tube
38W
Rated Power
40W
45W
Peak Power
50W
700mm
Length
800mm
18 mA
Working Current
 20 mA
14 mA
Recommended Working Current 
16 mA
16 kV
Ignition Voltage 
17 kV
10 kV
Working Voltage
12 kV
Red Point Indicator: Optional
Outer Diameter: φ55 mm ±2mm
Working Life: 7000 Hours
Catalyst: YES,  The Latest Chemical Coating Techniques 
Warranty: 9 Months
Customization is available!
Please don't be hesitate to contact either our pre-sale service online or any account manager you familiar with for your questions or concerns.