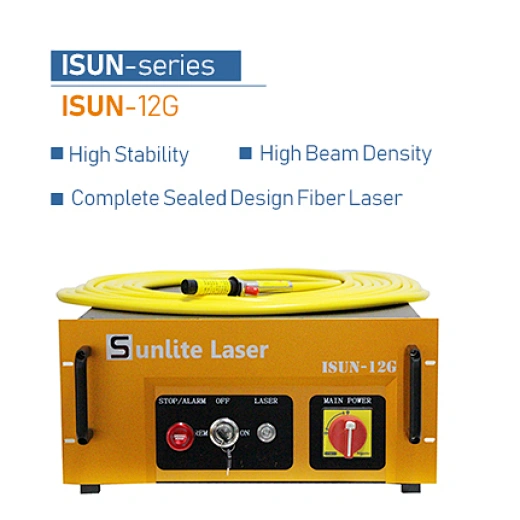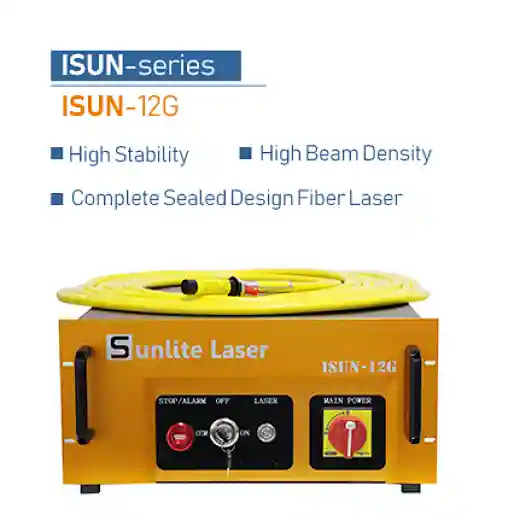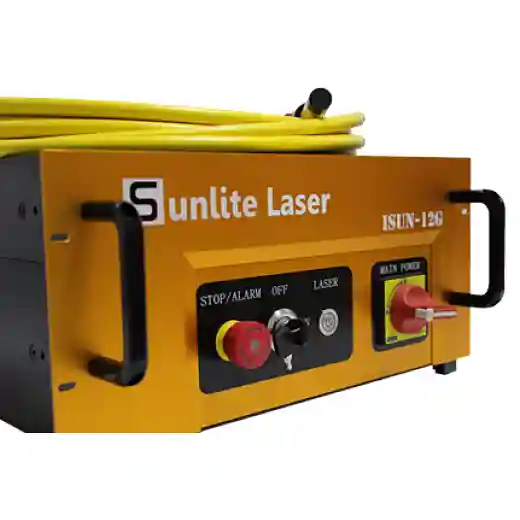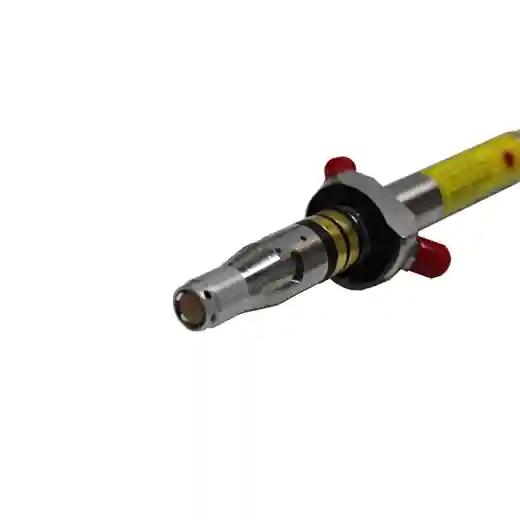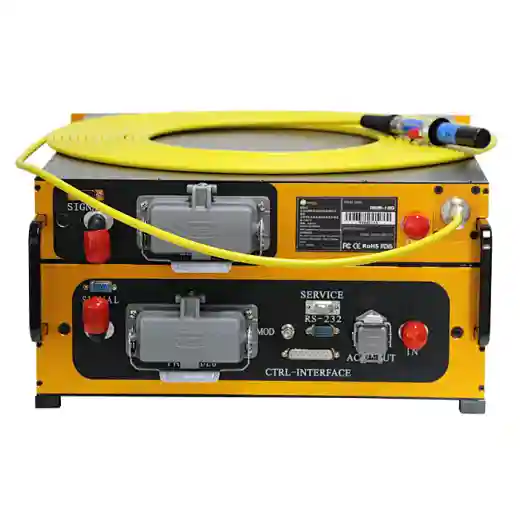 ISUN-12G
Single Mode Fiber Laser
TEM00 Beam Mode
High Beam Density
Complete Sealed Design Fiber Laser
High Stability
Compact Fiber Laser Source
High Electro-optic Conversion Efficiency
Maintenance Free
From 1970s communication signals to nowadays industrial processing, after decades of innovation and up-gradation, fibre laser sources are comprehensively applied to various industrial regions. 
To fill the gap in the development and production of optical fibre lasers, Yongli established our subsidiary, the Jilin Sunlite Laser Technology Co., Ltd. in 2017.
Sunlite Laser Technology is committed to developing and fabricating superior Fiber Laser Sources for multiple industrial usages, especially for metal cutting and welding.
The ISUN-12G is a single-mode CW1000W Fibre laser source, in order to efficiently expand the lifespan and working stability, Sunlite chose the global top-class suppliers for the key components, for instance, the 14/250 gain fibre and Laser Diode source are all from the top rank of the supplier list, 
| | |
| --- | --- |
| Model | ISUN-12G |
| Rated Power | 1100W |
| Central Wavelength | 1070nm±3nm |
| Working Mode | CW/Modulation |
| Max Modulation Frequency | 50 |
| Output Power Instability | <3% |
| Red Pointer | Yes |
| Fiber output interface | QBH |
| Output Fiber Core |  50μm |
| Delivery Cable Length | 15m/Customizable |
| Working Voltage (v) | AC220 |
| Max Power Consumption | 3200 |
| Control Type | Rs232/AD/Hyper Terminal |
| Power Adjusting Range(%) | 10-100 |
| Working Ambient Temp. (℃) | 5-35 |
| Cooling Method | Water Cooling 25℃/>20(l/min) |
| Size (mm) | 476x213x656 |
Sunlite ISUN-12G is equipped with 15 meters of optical fibre cable with 50 microns of core fibres and standard QBH connectors at the end.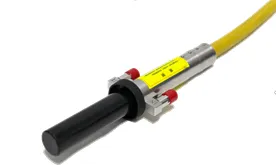 To enhance the integrations to multi-types of machines, ISUN-12G integrated RS232, AD Control connections at the rear end.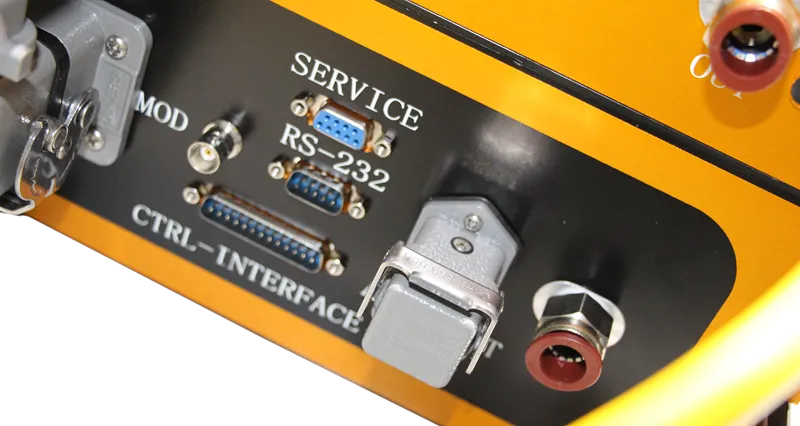 With high brightness and intensity, ISUN-12G has a remarkable metal cutting performance on a variety of metal materials, such as Steel, Carbon Still, Galvanized Plate and some highly reflective materials like Aluminum and Brass or even non-metal materials Marble. 
The 1000W Fiber Laser ISUN-12G has outstanding cutting performance either on the cutting speed or the cutting results(Non-burry edges).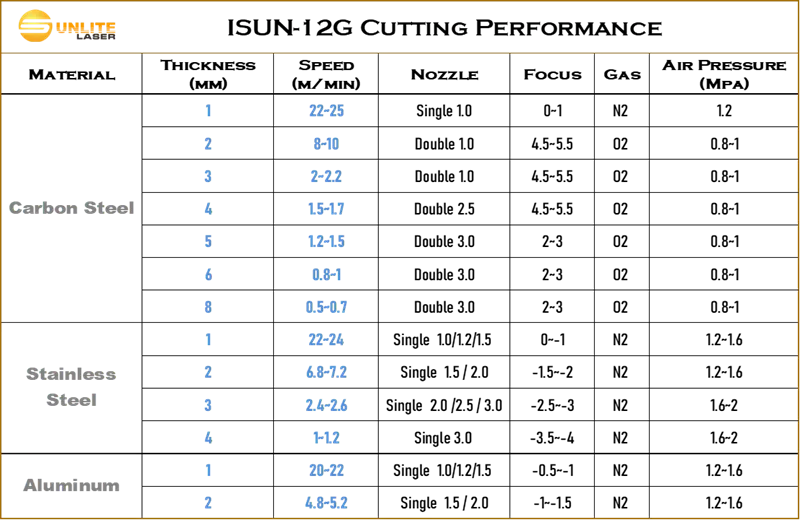 ------------------------------------------------------------
Note:
1) We adopt the output φ50 um core fiber and run the cutting test.
2) We applied the Raytools cutting head with an optical ratio of 100/125. (collimation/focal length of the  focusing mirror)
3) Cutting auxiliary gas: liquid oxygen (purity 99.5%) liquid nitrogen (purity 99.99%)
4) Due to different working environments, different gas purity and different loss degree of cutting head or gas nozzle, this performance table is only for reference.
------------------------------------------------------------
Kind Reminders:
The ISUN-12G is also applied as the Fiber Laser source for 3D Printing and Metal Surface Treatment.