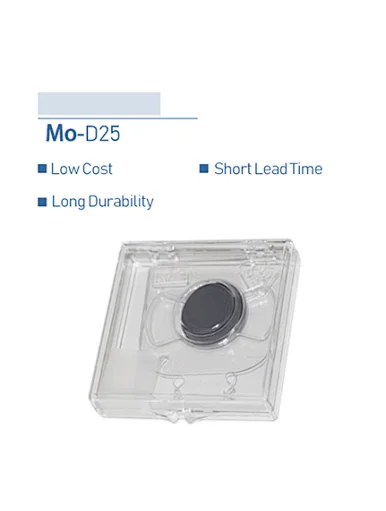 Mo CO2 Laser Mirror D25mm
Mo-D25
Long Durability
Low Cost
Short Lead Time
Minimum order quantity:
1 piece
Supply Ability:
200piece / Day
US $3.00 - US $3.00
/ piece
To provide customers with cost-efficient demands, for some low-cost laser processing works. Yongli chose the high-quality Mo Mirrors from Chinese A-class optics manufacturers
Just like the Si CO2 Laser Mirrors, there are other options for Mo reflectors, 20mm, 25mm and 30mm. The 30mm ones are widely equipped with combo laser machines for high-power laser sources.

Mirror/Reflector Reminders:
Alcohol and Acetone are the most common liquid for reflector surface cleaning. 
During the cleaning process, try to be as genital as possible to avoid damaging the coatings on the surface.