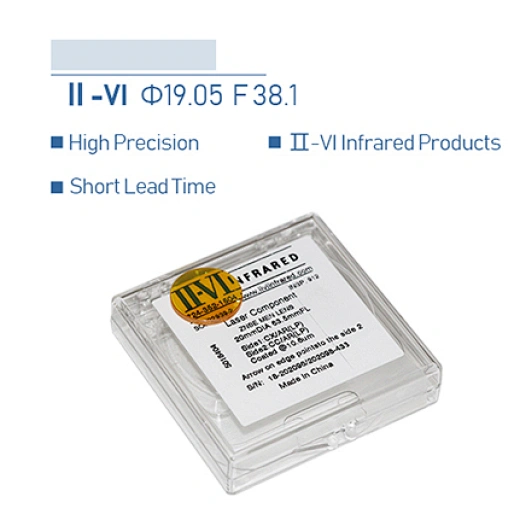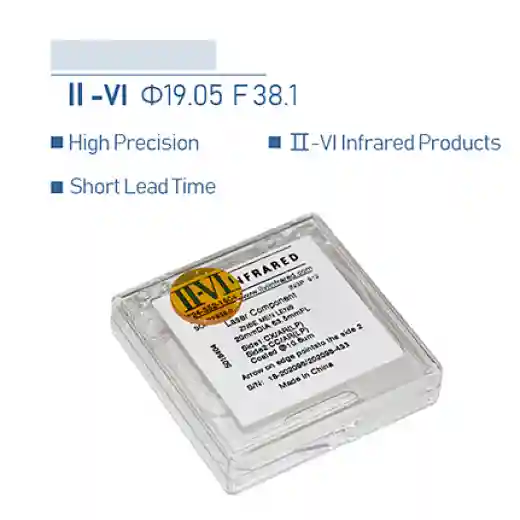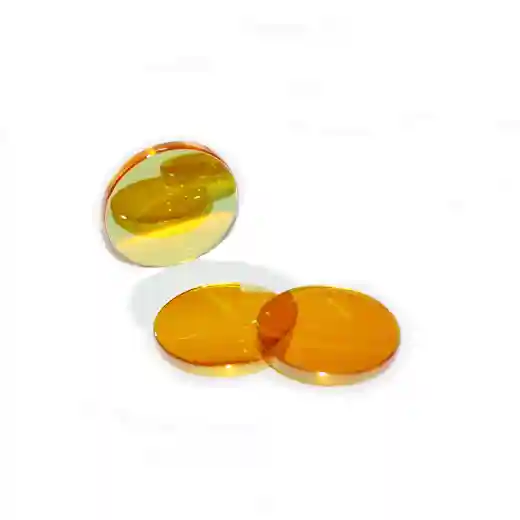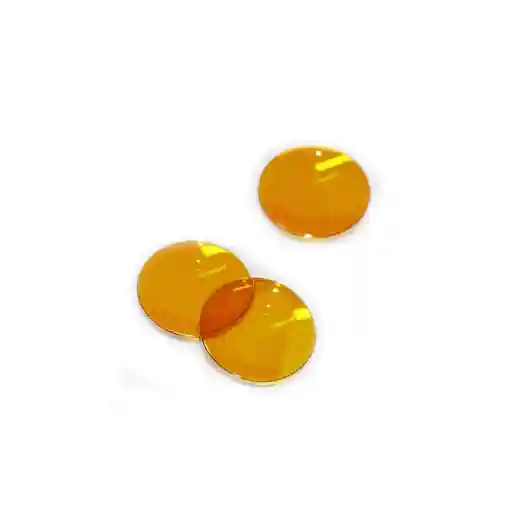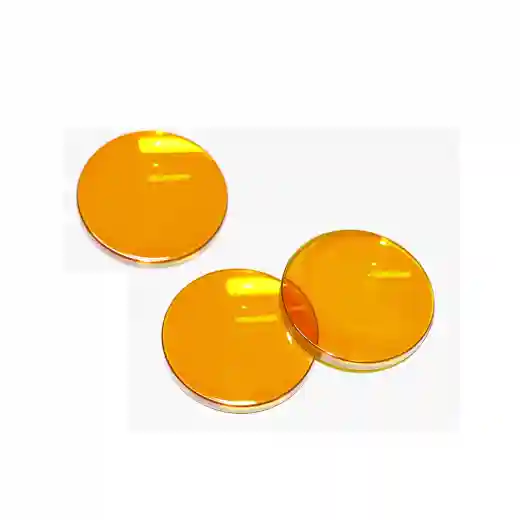 ZnSe CO2 Laser Focus Lens D19.05 F38.1
II-VI D19.05 F38.1
High 10.6 um wavelength transmittance
II-VI ZnSe Substrate
High Precision
Long Durability
Supply Ability
200piece / Day
Yongli laser technology is the strategic partner of the international top-rank infrared materials and optics supplier, the US II-VI Infrared.
The cooperation between Yongli and II-VI Infrared is not limited to resonator optics for CO2
laser tubes, but also, the CO2 laser focus lenses for the laser cutting head and the machine use reflectors.
19.05mm Dia. / 38.1mmFL ZnSe Focus lens is a standard optic that is normally used for high-resolution engraving or sometimes thin materials cutting jobs.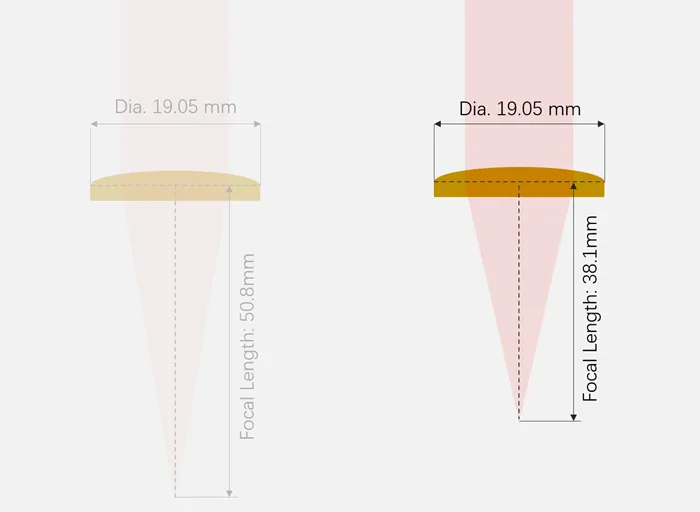 CO2 Laser Lens Cleaning Reminders:
ZnSe is rather soft compared to other optical materials. During the cleaning process, please try to use the lens tissues or soft swabs and clean the surfaces of the lens as gentle as possible.