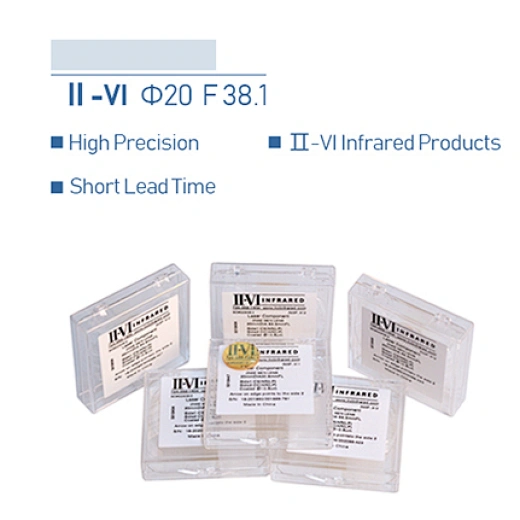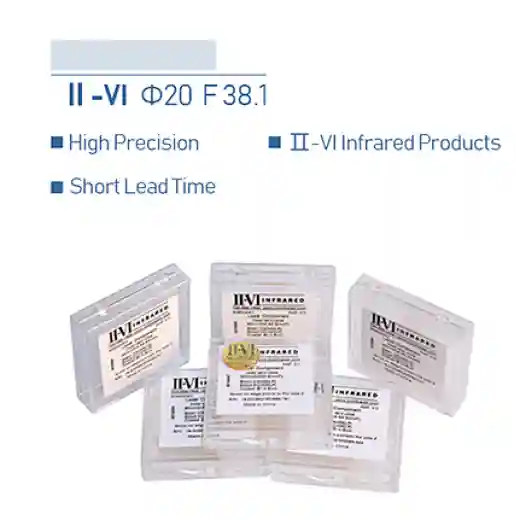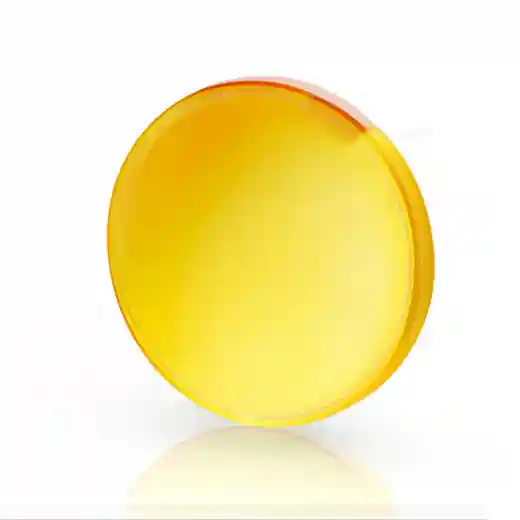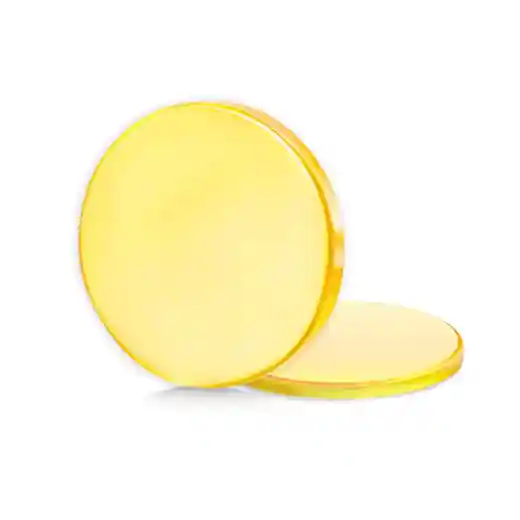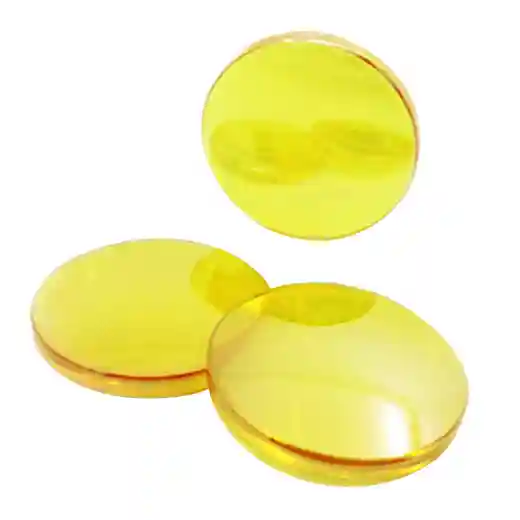 ZnSe CO2 Laser Focus Lens D20 F38.1
II-VI D20 F38.1
Long Durability
High Precision
Large Clear Aperture
Supply Ability
200piece /
The II-VI ZnSe focus lens adopts the II-VI zinc selenide for substrate and applied AR coatings on both sides.
The CO2 Laser Focus Lens of 20mm Dia. / 38.1mmFL is made by Yongli's strategic partner the US II-VI Infrared, due to the shorter focal length of the lens, it normally used for high precise engraving or thin materials cutting jobs.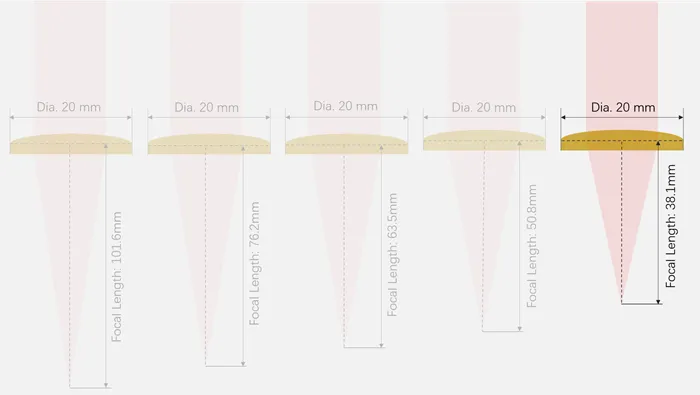 Kind Reminders:
Gently and smoothly clean both sides of the CO2 focus lens and make sure there is NO dust, fingerprint and contamination by air-borne particles etc. Such contaminations may cause the lens coating damage by the high-power laser beam within no time.