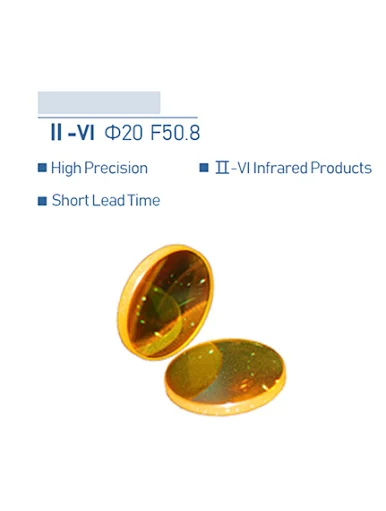 ZnSe CO2 Laser Focus Lens D20 F50.8
II-VI D20 F50.8
II-VI ZnSe Substrate
High Precision
AR Coated surfaces
High 10600nm wavelength transmittance
Minimum order quantity:
1 piece
Supply Ability:
200piece / Day
US $16.00 - US $16.00
/ piece
To get a better cutting or engraving result, please make sure you measure the focal length from the middle of the CO2 focus lens to the processing surface equals 50.8mm but not from the bottom or top surface of the lens.
Kind Reminders:
During the cleaning process, please use your fingers to nip the edge of the lens but not the lens surfaces. The fingerprint may cause lens coating damage during the laser output situation.