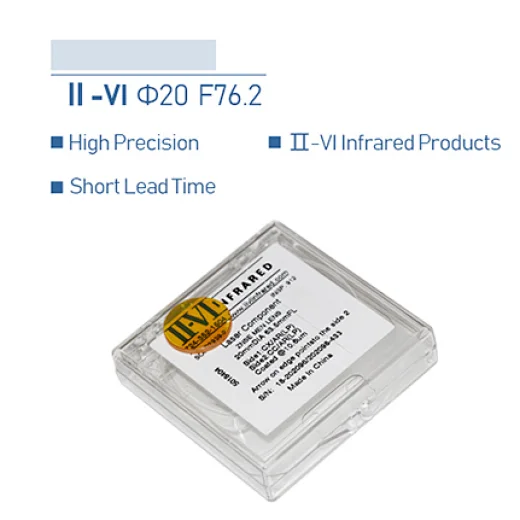 ZnSe CO2 Laser Focus Lens D20 F76.2
II-VI D20 F76.2
Large Clear Aperture
High 10.6 um Wavelength Transmittance
II-VI Infrared Products
Short Lead Time
Minimum order quantity:
1 piece
Supply Ability:
200piece / Day
The 76.2mm ZnSe focusing lens is widely used in combo machines, which is also recommended to work on thicker CO2 laser cuttings, but not for CO2 laser engravings.
Before the laser cutting process, please measure the focal length properly, which is from the centre of the ZnSe focusing lens to the processing surface and the distance should be as close to 76.2mm as possible.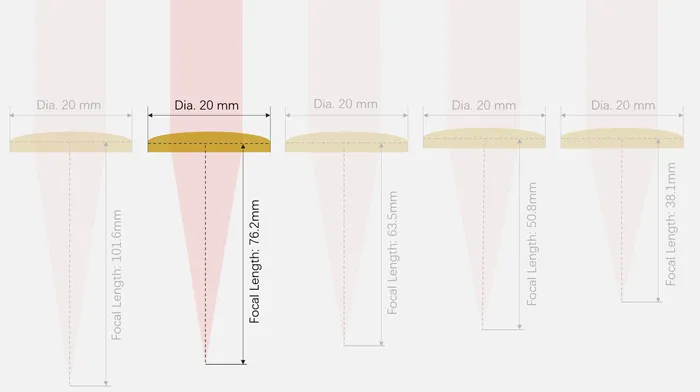 Kind Reminders:
Frequently cleaning the CO2 laser focus lens and the lens mount is highly recommended especially after the laser process on the high contaminate materials such as plastic and wood. Most of the time there will be back-spattered residual leaves on the surfaces of the lens and that is the main reason for the lens damage.